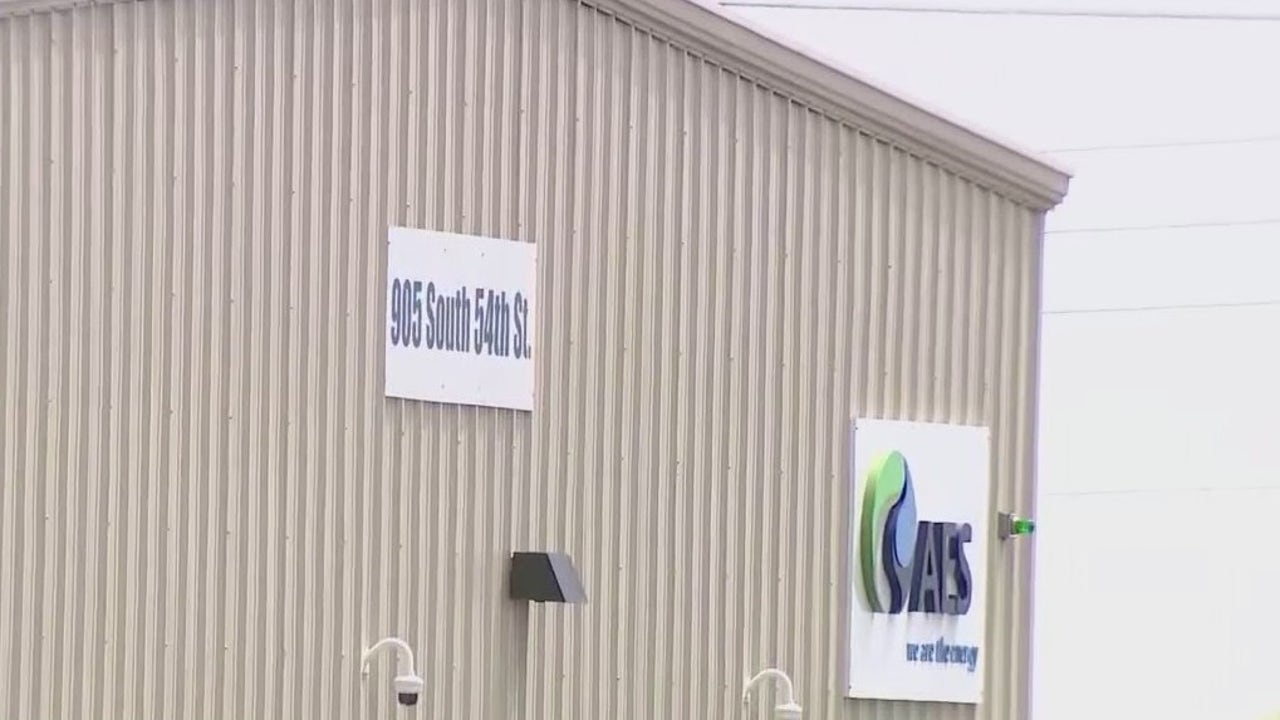 Chandler lithium battery storage facility continues to smolder, voluntary evacuations end
Chandler, Ariz. – Nearby businesses are on alert as firefighters continue to monitor a lithium battery storage facility. A fire that has been smoldering since April 18 caused evacuations and road closures on April 21, but things are open again – for now.
It's been five days and this situation is far from over. Crews used robots to open doors and ventilate the hazardous chemical facility.
The fire department has recommended that businesses that are within a quarter mile of the building evacuate, which is located nearby 54th Street and Pecos Road. Residents are advised to leave before 12:30 p.m.
56th Street will be closed between Frye and Allison Roads, officials said. The evacuation was completed on the night of April 29.
Map showing the area where people are advised to evacuate by 12:30 p.m. on April 29, 2022, due to a breakdown of a building where a fire at a battery storage facility occurred.
For Mary Jones, it was an interesting week of work. Jones watched the whole situation unfold from his office across from the AES battery warehouse.
"It's a bit worrying, especially when they explain that it could totally go up and take all of our businesses…it's very worrying, and they've told us very little about it."
Investigators say the battery fire started on Monday morning. Until now, an internal sprinkler system kept the more than 3,000 batteries cool as they continued to smolder and smoke.
The AES facility is a private company that promotes clean renewable energy. Salt River Project (SRP) has a contract with them to purchase energy storage. The officials spoke at a press conference on Thursday.
"At this time, we really don't anticipate any impact to SRP customers from this situation," said Scott Harelson of SRP.
AES' Mark Miller added: "It's a little early to speculate on cause because I know that's the logical question people will be asking, but what I would ask at this point is that we "Let's kind of take action. Our focus right now is safe and effective handling of the situation. That's what's most important."
But deep in Jones' mind is a battery fire and then an explosion in 2019 that left several firefighters injured in Peoria. Because of this incident, the Chandler Fire Department says it's taking no chances.
"I'm grateful to them because I think they were really trying, but they just didn't know what to do."
Fire causes evacuations
Firefighters are keeping a close watch on a lithium battery storage facility near 56th Street, southeast of Interstate 10 and the 202 loop.
Smoke was first spotted coming from the AES battery warehouse on Monday, and it hasn't stopped. On Thursday evening, teams closed roads and evacuated nearby businesses as a precaution.
It is not yet known what caused the fire. The roads are open again and business owners can return to the area, but the fight is not over yet. This is only the first part and more closures could take place on Friday.
"It's a very crazy situation, yeah, definitely," Chris Kinzy said.
At his workplace across the road, Kinzy has watched smoke billowing from the battery storage facility for the past few days, but it was not until April 21 that he received the notice to evacuate the area.
"The best way I can describe it is like a burnt out electric motor or something…it smells really bad."
Investigators say a battery fire started on Monday and the internal sprinkler system inside the building is keeping the batteries cool as they smolder and continue to smoke. You can see water gushing out of the door frame.
The AES facility is a private company that promotes renewable and clean energy. Salt River Project (SRP) has a contract with them to purchase energy storage.
"We have a fire suppression system that has been running for four days which has kept the atmosphere cool there, which we want to do, but it hasn't put out the fire. The batteries are still smoldering," said Battalion Chief Keith Welch. from the Chandler Fire Department.
This is not the first battery fire to occur in the Valley. In 2019, four Peoria firefighters were injured after a battery fire caused an explosion.
Chandler firefighters say they're not taking any chances.
During Thursday's two-hour evacuation, crews used a robot to open doors and ventilate the flammable chemical facility.
"I think we learned some things from the incident that happened in Peoria and we spoke specifically with the firefighters who were at the scene and so that's one of the things that crossed our minds. the second we got to the scene. So we never thought of going to that building again, it was going to be a defensive approach," Welch said.