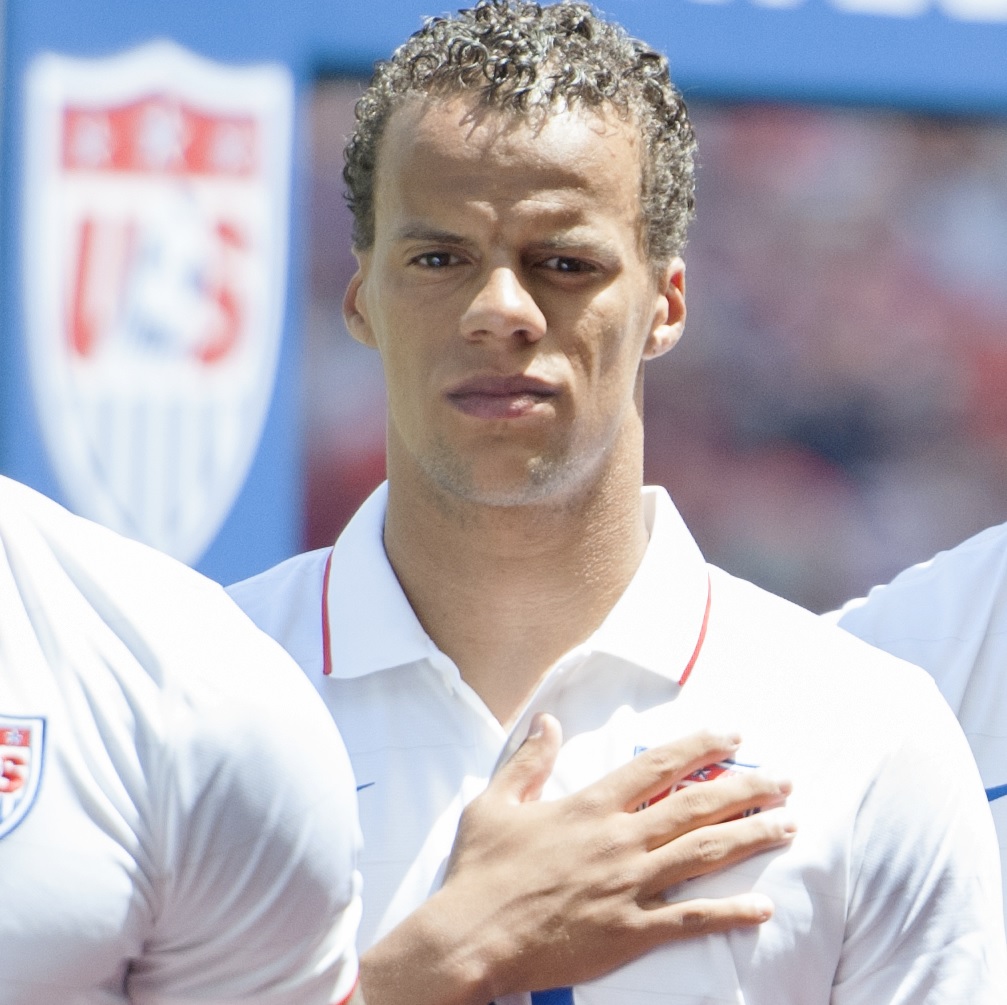 Timothy Chandler discusses the possibility of playing in MLS
Eintracht Frankfurt defender Timothy Chandler talks about the possibility of him joining an MLS club and discusses his experiences with the US national team.
| | |
| --- | --- |
| Timothy Chandler. | Photo: IIJ Events / CC-BY-SA-2.0 |
In an exclusive interview with sports betting site Betway, Eintracht Frankfurt's Timothy Chandler has opened up about the possibility of him moving to US Major League Soccer in the future.
Although a United States international, the Frankfurt-born defender has never played in the United States and he admits it would be difficult for him to leave his hometown club.
"I see a lot of players want to go and play there. I've thought about it many times, but Frankfurt is my hometown club," said the United States international.
"I think MLS can achieve a lot in the next two years, they can get closer to Europe," added the right-back, whose contract with Frankfurt expires in 2025.
"The future is always hard to predict, but I really think there's a lot to come."
The son of a German mother and an American father, Chandler, 31, holds dual nationality and has represented the US national team since he was 20 years old.
"It was the start of my career and the United States was the first national team to ask me to play," Chandler recalled.
The fact that Chandler's first language is German and not English made things a bit more complicated for him. But, luckily, he got a lot of support from his teammates.
"On the pitch it's always easy to find the language. But outside we had German-speaking players. My English isn't perfect, but the great players tried to help me when I made mistakes," said said Chandler, who last represented his country in November 2016, and added:
"They just said, 'Timmy, it's no problem, you're a good boy', which was really sweet because I was a kid.
"At the time, we had Jermaine Jones, Fabian Johnson and Danny Williams speaking German.
"Everything wasn't perfect when they were talking either, so sometimes it was really funny but they're good guys," said Chandler, who still follows the team on TV and Instagram.
Learn more about Timothy Chandler
Americans in the Bundesliga: Four players above average in week 18
Americans in the Bundesliga: 2021 year-end review
Bundesliga Tactics Discussion: Matchday 17
Americans in the Bundesliga: Richards back to top level in Week 14
Americans in the Bundesliga: Timothy Tillman makes a strong case in week 13
Americans in the Bundesliga: Brooks leads the pack with perfect marks in Week 12
Find out more about Frankfurt
Bayern's Sarr plays in Senegal's attack again, Leipzig's Moriba makes his debut in Guinea's starting XI
Trapp and Kostic test positive for COVID-19
Report: Younes ready to move to Saudi Arabia
Report: Frankfurt reach deal to sign Salzburg centre-back
Planned line-ups: Matchday 19 of the Bundesliga
Report: Frankfurt in advanced talks to end Younes loan deal